With Brazil emerging from recession, the residential market is starting to show some signs of life
Looking out over São Paulo on an unseasonably hot winter's day, the owner of one of the city's most spectacular penthouses recalls her young son's reaction when they first moved into the residence. "Wow,' he said. 'Look Mum, the helicopters are actually passing below us,'" says the owner, who declines to reveal her name.
The 460 sq meter duplex apartment sits on top of one of São Paulo's most interesting modern apartment buildings, Edifício 360. Designed by prominent local architect Isay Weinfeld, the 22-storey tower is a world away from the metropolis below.
The city is known for its intense traffic, masses of humanity – greater São Paulo has a population of more than 20m people – high crime rates and extremes of inequality, yet from up here it seems almost serene. Indeed, the building is so high up, perched on a ridge that connects the elite neighborhoods of Alto de Pinheiros e Alto da Lapa, that you can actually see beyond the sprawling city on three sides, to where the green hills holding the metropolis' reservoirs begin.
It is this sense of detachment from the caos below, together with the charm of open air views and no noisy neighbors above, that attracts many of São Paulo's wealthy to invest in the city's penthouses. Many of them want to move out of their mansions at street level for security reasons, but do not want to lose the freedom of living in a house. Given São Paulo has one of the highest numbers of high-rise buildings in the world, there is no shortage of penthouses to choose from.
"The client who wants a penthouse has already has the experience of living in a house and in an apartment and he knows that a penthouse is a combination of both," says Efraim Horn, co-chief executive of Cyrela Brazil Realty, one of the country's biggest homebuilders.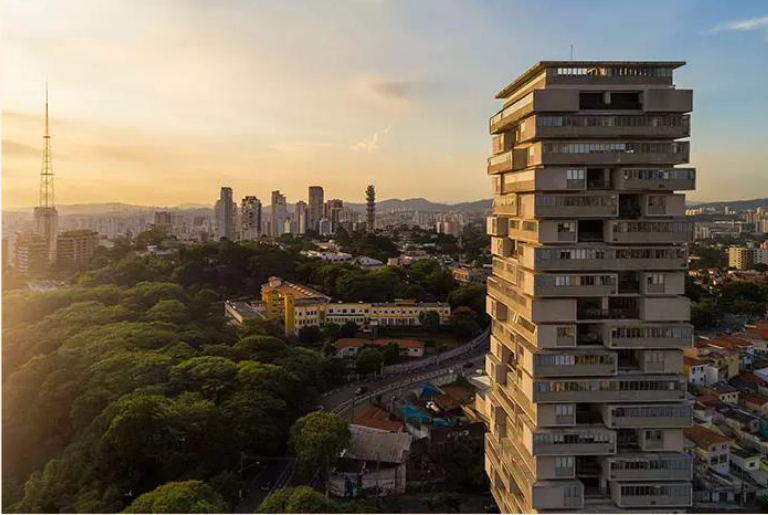 With Brazil emerging from its worst recession in more than a century, the moribund residential market is starting to show some signs of life, estate agents report. Prices of all residential properties in São Paulo, the country's economic powerhouse, have been virtually stable in nominal terms over the past 12 months and slightly lower in real terms, according to the FipeZap Index of average property sale prices.
But prices of upmarket properties – those with four or more bedrooms – have risen 3.68 per cent as the wealthy have weathered the financial crisis better than others. This trend is expected to continue. A recent study by São Paulo-based consultancy forecast that the earnings of the country's highest income families, which account for 3 per cent of the population, will grow the fastest over the next four years at a rate of 4.3 per cent per years.
By way of proof that the country's wealthy have retained their spending power despite the crisis, Horn points to the fact that "the years in which Brazilians bought the most apartments in Miami were the last three years".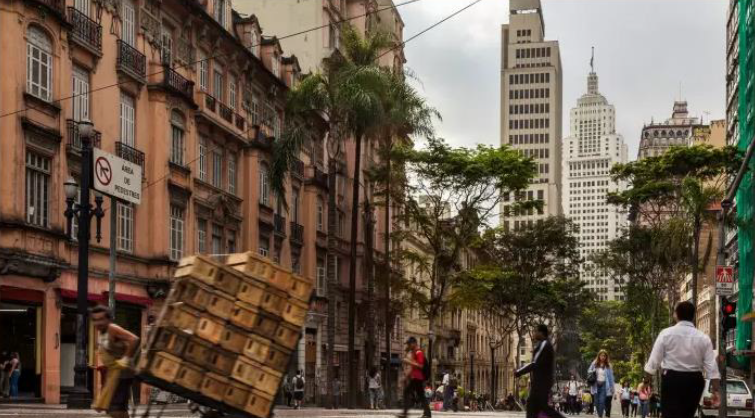 For investors, selected penthouses also tend to hold their value, agents say. There are two penthouses at Edifício 360. The one inspected by the FT is being offered, newly fitted out by a designer from Rio de Janeiro, for R$10.9m ($3.5m). The upper floor includes a retractable roof, Brazilian churrasqueira or barbecue, a small pool, sundeck and living green wall. Some of the specially made furniture was so large that it had to be winched up. There are two gas-fired heaters built into coffee tables to enable the open spaces to be used even during São Paulo's sometimes chilly evenings.
While Edifício 360 has the advantage of being surrounded mainly by single-level houses, giving it unparalleled views, it is slightly outside the main business areas. Neighborhoods closer to Avenida Paulista, the main thoroughfare, and Avenida Brigadeiro Faria Lima, the bank district, also have a large number of penthouses. But the challenge is to find one where the view will be guaranteed into the future – a big ask in a city that is unsentimental about knocking down the old and erecting the new.
In the bustling inner city Paraíso/Vila Mariana area, a 310 sq metre duplex penthouse for sale with Sotheby's International Realty for R$3.85 has a view across to São Paulo's main patch of green – Parque Ibirapuera. The park is to São Paulo what the beaches of Ipanema and Leblon are to Rio de Janeiro.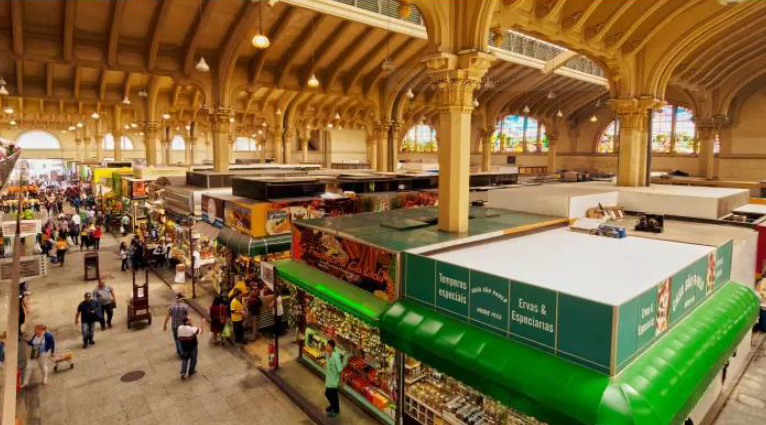 Clustered around it are many of São Paulo's upmarket neighborhoods, from Vila Mariana and Jardins to Vila Nova Conceição and Moema. The agent from Bossa Nova Sotheby's International Realty, Paula Sant'Anna, says the largely unbroken view from this penthouse across traditional houses to Ibirapuera is protected by law and will not be interrupted.
The property, being sold by a couple, displays one of the characteristics typical of most owners of penthouses in São Paulo – a love of entertaining. The upper floor of the duplex comes with a barbecue and a pool, beer on tap, a vast flatscreen television and a huge photo on one wall of one of the city's most famous football stadiums, Estádio do Pacaembu.
Two neighborhoods away in a wealthy enclave, Jardim América, a downsizing couple are selling their 780 sq meter penthouse for 22m. The apartment – in an older building – has fewer of the conveniences that newer towers offer, such as a pool, but it directly overlooks one of the city's most elite athletics clubs, Clube Athletico Paulistano, at the heart of Jardins.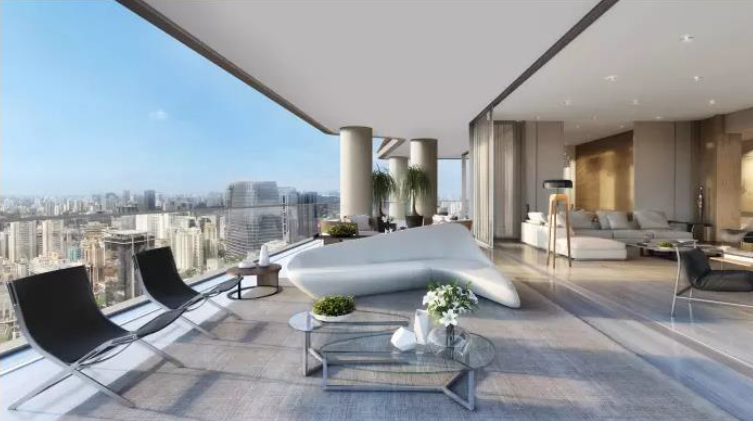 The other option for purchasers is to buy off-plan. Cyrela Brazil Realty is completing three projects near the city's banking district. These include One Sixty, launched in 2015 and due for completion in 2019, with a 6m-high living room ceilings and design from YOO, a UK-based development group owned by designer Philippe Starck and property entrepreneur John Hitchcox. There will be two penthouses of more than 400 sq meters.
Then there are two towers being designed in co-operation with Italian design group Pininfarina. The first, Cyrela by Pininfarina, aims to catch some of the Ferrari car designer's need for speed with sleek, small apartments. The second, Heritage, which launched this year for completion in 2020, is for the super wealthy. Average-size apartments boast 570 sq meters and six to eight car park spaces each. Meanwhile, the biggest penthouse is 1.036 sq meters. The penthouse in each of the buildings are priced at R$35.000 per sq metre.
"The São Paulo buyer is very international and for that reason São Paulo is a laboratory," says Horn, explaining his use of foreigner designers in the projects. The developments have attracted some foreign investors too, including, one from Spain, two from Armenia and another from Germany, although it was not clear if these were for the penthouses.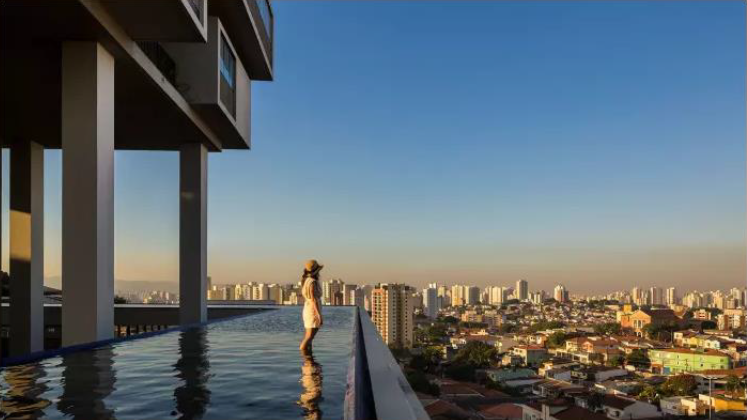 Living in one of the penthouses is "like being on a holiday whenever you want", says Horn. This sense of being forever on holiday comes at a cost. But for those keen to rise above it in the concrete jungle that is São Paulo, it is a price worth paying.
BUYING GUIDE
The average price per square metre in São Paulo is R$8.696, compared with Rio de Janeiro's R$9.975 and Brasília, according to FipeZap, a research house
São Paulo has a series of business districts, but many of its wealthiest neighborhoods are concentrated around its main park, Ibirapuera
What you can buy for…
R$1.3m One-bedroom penthouse in Itaim, a fashionable bar and restaurant district.
R$5m Large five-bedroom penthouse on Rua Oscar Freire, the home of the city's haute couture.
R$24m Vast penthouse in Jardim America with a swimming pool, five bedrooms and five parking spaces
Breathing space
Ibirapuera Park opened on August 21 1954 as part of São Paulo's 400th anniversary celebrations, writes James McMahon. Today, the green space attracts 10m visitors a year and visually rivals London Hyde Park and New York's Central Park. It sits in Stark contrast to the surrounding city, which struggles with traffic congestion and air pollution.
The creator of the 221-hectare park on previously uncultivated marshland was a collaborative effort, which included work by the architect Oscar Niemeyer and the landscape designer Otávio Augusto Teixeira Mendes. Not only are there vast expanses of grass and a picturesque lake, but there is also a cultural area with museums, art galleries and spaces used for events, such as São Paulo Fashion Week.
As Ibirapuera Park is a fundamental part of the city and one of the few green spaces available to Paulistanos, properties with a view of it command a significant premium and are some of the most expensive in São Paulo.
Despite the success of Ibirapuera Park, São Paulo could look to the neighboring city of Curitiba in terms of incorporating green spaces into its urban planning strategy: Curitiba has undergone a transformative process to become one of the greenest cities in the world with 52 sq metres of green space per resident.
Joe Leahy is the FT's Brazil bureau chief
Photographs: Getty; Isay Weinfeld; Karol Kozlowski/ roberthading.com;Edelman Significa; Fernando Guerra / FG+SG
Bossa Nova Sotheby's International Realty
A Bossa Nova Sotheby's International Realty nasceu com um posicionamento muito claro: atuar no mercado de compra e venda de imóveis residenciais de alto padrão, nos bairros nobres das cidades de São Paulo e Rio de Janeiro, assim como nos destinos mais exclusivos de Praia, Campo e no Exterior. Quando se tratar da compra, venda ou locação de um imóvel extraordinário, conte com os serviços da Bossa Nova Sotheby's International Realty. Estamos à sua disposição.
Related posts